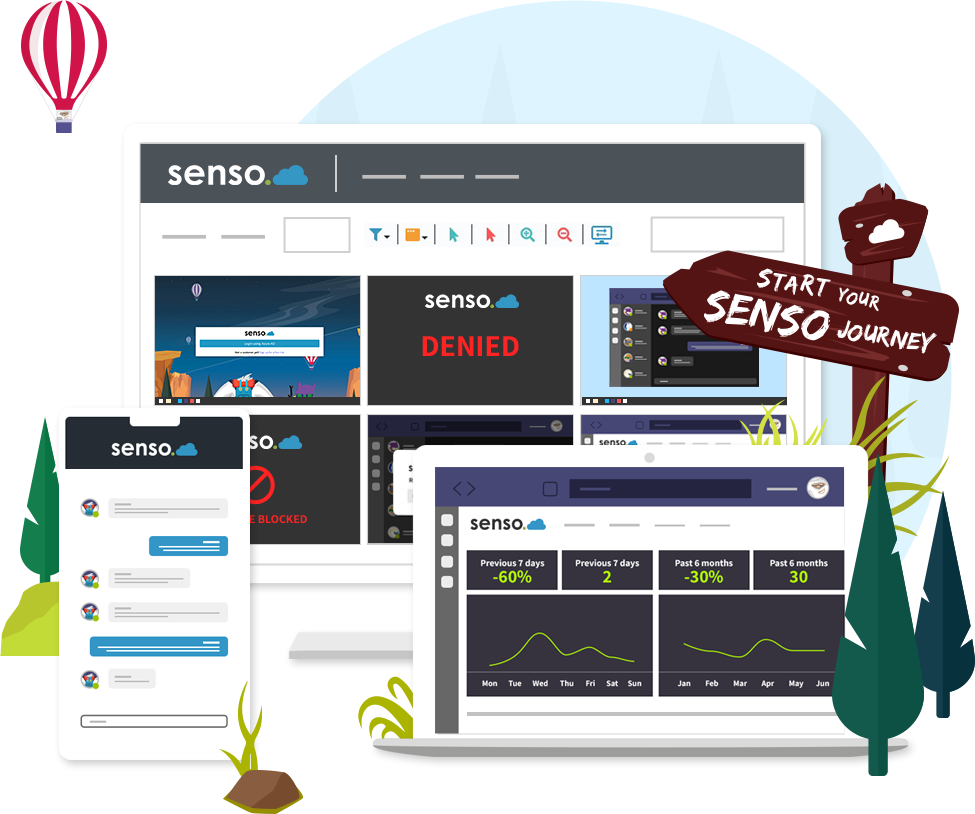 The Cloud-Based Platform for Device Monitoring and Management in K12 Education.
All-In-One Software for Classroom, Student Safety, Web Filtering, Network and Asset Management. Perfect for managing and monitoring any Windows, Chrome, iOS and Mac device from a Centralized Web portal.
Senso Class Cloud
---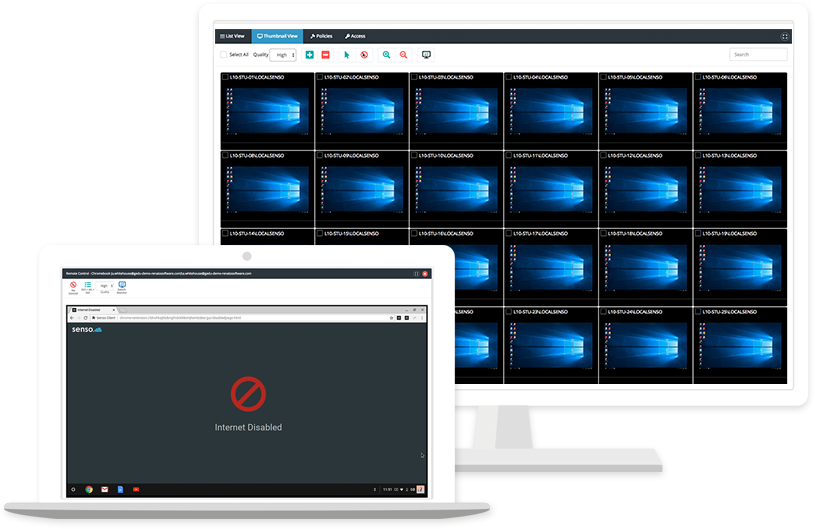 With Senso's Classroom Management Software, teach K-12 students from anywhere in the world! Don't be tied down to a desk when monitoring your student's behavior. Include students in the lesson even if they are at home and access the latest and greatest teaching tools with Senso.
The Benefits
Teach on the Move
Teach from anywhere, to any number of students in any school.
Completely Web Based.
Teach smarter with our web based management console.
Works Over the Internet.

With Senso you're never tied to one desk, work anywhere.
Classroom Management Tools.

Take control of the class and take your lessons to the next level.
Monitoring and Safeguarding.

Keep students safe with monitoring and internet safeguarding.
Senso Safeguard Cloud
---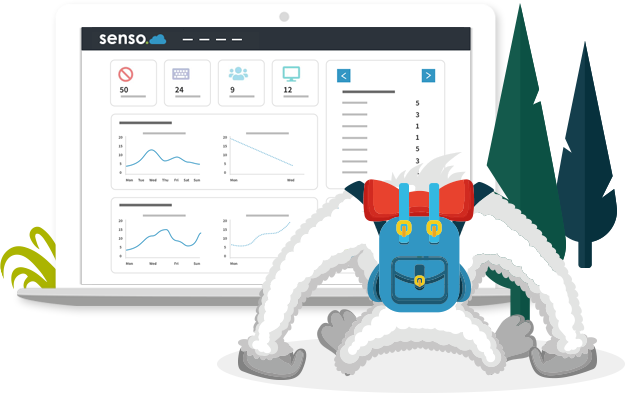 Offering a top-level overview and reporting of all violations across a single or multi-site setup. Senso's internet monitoring and student safety software is designed to prevent bullying and suicide risks with live alerts, keyword monitoring, website logs and blocks. Our AI driven visual threat analysis, delivers to you unparalleled insight into a user's actions and behaviors.
The Benefits
Enhancing your student safety capabilities.

Online monitoring that enhances your well-being efforts and abilities with comprehensive keyword libraries developed in partnership with expert organizations.
Secure.

Read-only logs to ensure your data's integrity in the Azure Cloud.
Data, Trend Analysis and Reports.

Supporting a focused, proactive and relevant safety strategy.
Designed by Safeguarding Teams.

An intuitive management dashboard allowing you to prioritize and manage concerns with ease.
What's Included with Safeguard Cloud?
Get an overview of all violations to help keep your users safe.
Visual Threat Analysis.
AI driven threat analysis.

Each violation is provided with a screenshot - these screenshots are then analyzed by our AI driven threat analysis engine to highlight if the content a user is accessing may be harmful or inappropriate.
Live Thumbnail View
Monitor your entire class.

View the screens of multiple devices in your class to ensure students are focussing on the lesson. Take control of your students' devices if required.