Control printing costs with PaperCut, the award-winning print management software that helps schools, universities, libraries and businesses monitor printing, set print quotas and recover costs.
Product Overview
PaperCut is an award winning print management software that helps organizations around the world manage and control printing costs. Monitor printing, set print quotas and recover costs with PaperCut's powerful but flexible features.
PaperCut integrates with your existing print servers to instantly enable real-time printer monitoring, quota control, activity reports and pay-per-use options. Intuitive and easy to use, PaperCut's web-based interface and scalable cross-platform support make it the preferred solution for controlling printing costs, eliminating waste and promoting responsible resource use at schools, universities, libraries and businesses.
PaperCut includes powerful print management features that let you monitor printer usage, set print quotas, charge back expenses and recoup printing costs.
---

Monitor and Limit Printing with PaperCut
Save up to 70% on runaway printing costs with PaperCut print management software. With PaperCut you can monitor, restrict or analyze all student printing in your school or university.
---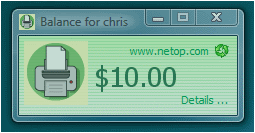 Charge Back Printing Costs
Bill individuals, departments or group accounts for actual printing costs. Or implement pay-per-use printing using convenient print cards and payment gateway options.
PaperCut has a user inquiry tools that will display the user's account status on login, warn user when balance is low and allow users to select a shared account for billing and accounting.
PaperCut uses the concept of PrintCards to provide a convenient way for organizations to issue credit to users. Using the card is optional and is not required for simple quota management or silent logging.
The PrintCard system is the most successful and cost-effective payment technology we've found. PrintCards are the defacto standard in other industries and users are familiar with the process
---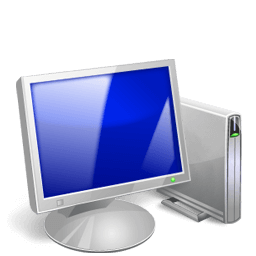 Easy to implement and use. Scalable cross-platform support
Manage all your networked printers centrally using an intuitive web-based interface that provides all the tools you need to identify and correct problems of waste and misuse. Enterprise level print control, scalable to 60,000+ users. Completely cross-platform, supports Windows, Mac, Linux and Unix.